They don't hear it anywhere else
May 20, 2016
Each Saturday, a small group of women who are pregnant or have small children gather in a local parish to hear something that they don't hear anywhere else – God's truth about their inherent beauty and His plan for them and their families. This is the GEMS model – transforming a mother who might be a little dusty from life into the "gem" God created.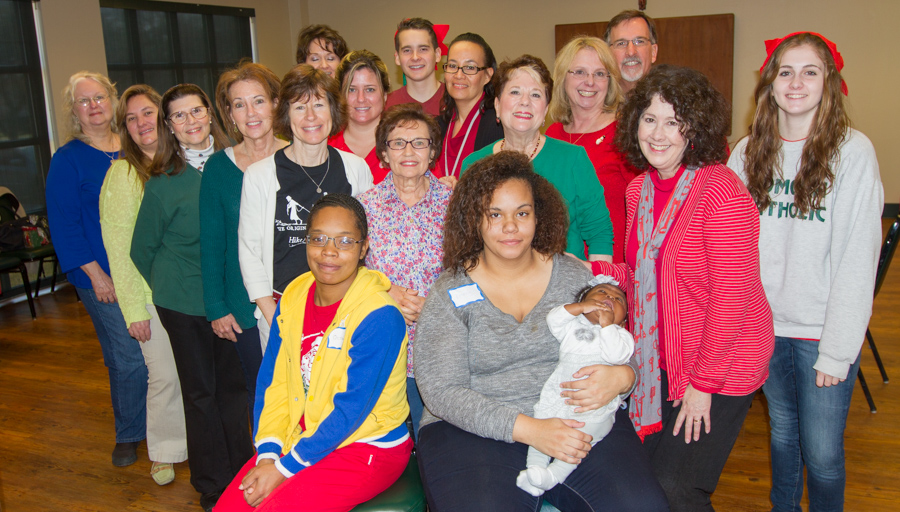 Many of these women sacrifice to be a part of these classes, and couldn't be there without the help of our volunteers. One of our long-time drivers (and now a coach!), Olivia, provided transportation on Saturday for two moms, Joanne and Shelly*. Olivia loves to ask questions and did so during the long drive home from the GEMS class.
Joanne mentioned that she was really impressed by the class on Theology of the Body. The teachings shared were new to her about self-respect, the beauty of God's plan for marriage between a man and woman, and our bodies as temples of the Holy Spirit. She eagerly shared these ideas with her boyfriend, but he was hostile to them. It shocked her to hear his angry comments and to realize that he was being selfish. She said she wasn't going to have him around anymore. Now she knows what a good man should be like! (The weekly lessons GEMS teaches about finding a "soulmate without losing your soul" are taking root.)
Both ladies said that what GEMS teaches, they don't hear anywhere else.
Most of it is new to them. They shared that it is difficult to live what they're learning in class when they're surrounded by families and peers living lifestyles and holding ideas that are so different and often hostile. It can be very lonely for them between classes. They need the reinforcement of the values taught in each class – that they CAN do it – despite pressures from all around to the contrary. These two ladies and others in the program want to do right, raise their children well, and provide a better life for them. The support of Gabriel Angels and GEMS coaches is critical during the time spent away from class to help them do just that.
The more we get to know these moms, the more we realize how precious they are and how eager they are to learn and embrace Christian values. As so many of our Angels have told us, we give so little to gain so much from this experience.
We may be a small group, but we are mighty in the Lord!
By a GEMS Coach
*Names are changed to protect privacy
---
To learn more about the Gabriel Education Ministry Support Program (GEMS) – an outreach of Project Gabriel, visit www.prolifedallas.org/gems.
Tags: gems
Add Comment:
Would you like to be notified when a comment is added?