Stem Cell Research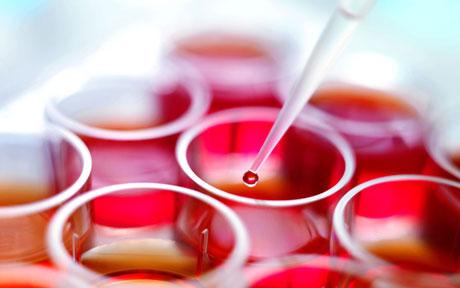 "The dignity of a person must be recognized in every human being from conception to natural death. This fundamental principle expresses a great 'yes' to human life and must be at the center of ethical reflection on biomedical research, which has an ever greater importance in today's world." — from Dignitas Personae and Related Information, Congregation for the Doctrine of the Faith, December 12, 2008 (Photo: Science Photo Library)

In 2006, Pope Emeritus Benedict XVI officially endorsed adult stem-cell research. The Catholic Church opposes embryonic stem cell research because of the life-destroying way the stem cells are gathered. Based on science, embryonic stem cell tests have shown to not only not cure diseases, but subjects have grown cancerous tumors from the experiments.
Resources
Stem Cell Research and Human Cloning: Questions and Answers
Catholic Support for Ethically Acceptable Stem Cell Research — U.S. Catholic Bishops
"Stem Cells: What Future for Therapy?" — Address by Pope Emeritus Benedict XVI
More resources from the US Conference of Catholic Bishops available here.
SteamCellResearch.org — StemCellResearch.org is an online resource dedicated to promoting accurate information related to advances in ethical human stem cell research
Stem cell research and cloning — National Catholic Bioethics Center stem cell research and cloning resources