No babies died that day
August 31, 2016
No babies died at South Dallas Planned Parenthood on Saturday, July 16, the Feast of Our Lady of Mount Carmel.
Planned Parenthood was closed that day – on a Saturday, typically a busy day for abortions. Women have the weekend to recover before going back to school or work on Monday. What they don't know is that they will never quite recover.
We were there that Saturday. Maybe Planned Parenthood heard we were coming. After Fr. Wilmer Daza celebrated Mass at Nuestra Señora del Pilar, we came to stand in prayer, over two hundred and twenty of us, shoulder to shoulder down the sidewalk.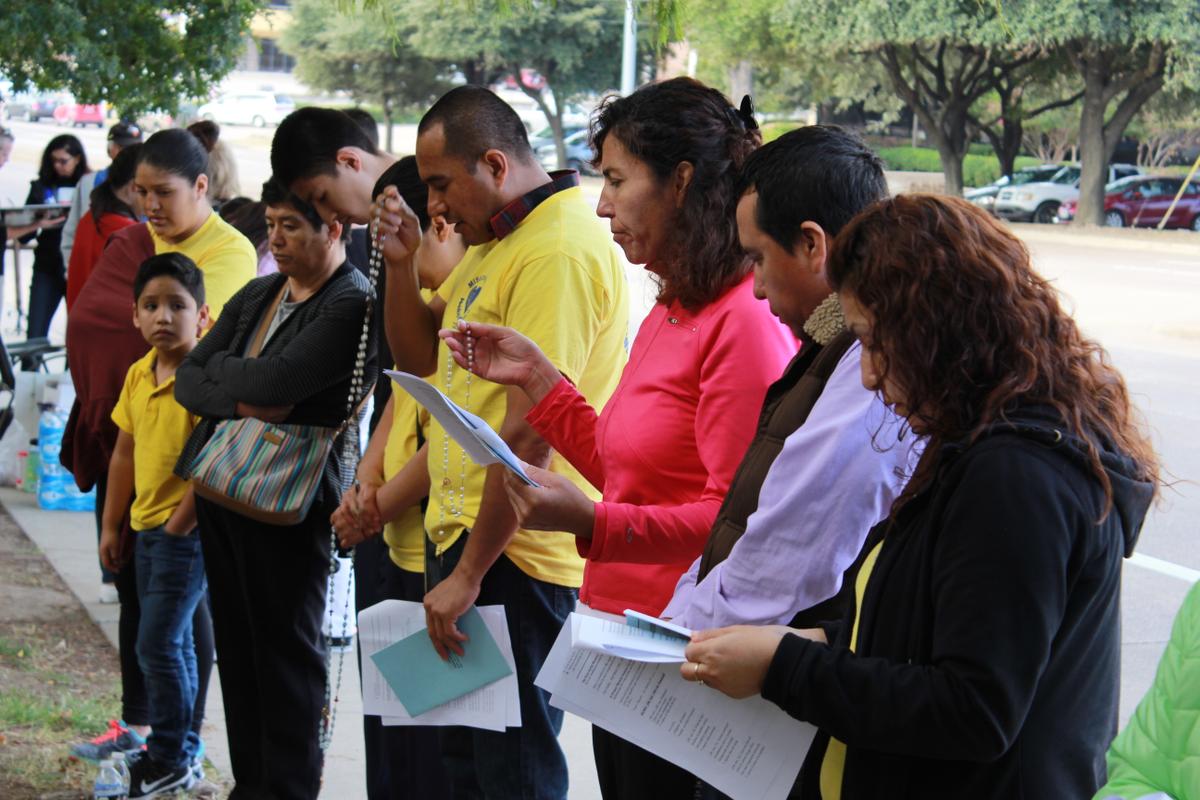 It was hot that day, and very little to no shade. But the faithful came and stood. They held umbrellas over Deacon Randy Nease and Deacon Ricardo Riojas who were leading the bilingual Rosary.
Two women came to Planned Parenthood, surprised to find it closed and so many people there – and praying for them! Sidewalk counselors were able to talk to them about other choices, better choices that they could make for themselves and their babies.
At the beginning of the Glorious Mysteries, rejoicing in God's promise, we went back to Nuestra Señora del Pilar to join those who had remained behind in Adoration and receive Benediction.
If you were there, may God bless you for your willingness to pray inconveniently. We have forty days' worth of opportunities for inconvenient prayer coming up, beginning on September 28 and going through November 6.
Come and pray for this year's 40 Days for Life at South Dallas Planned Parenthood. Answer the call in your heart, and do what is pleasing in the sight of the Lord.
You can get more information at www.prolifedallas.org/40days

By Susan Platt, CPLC Sidewalk Counselor
---
To learn more about the Catholic Pro-Life Committee's frontline ministry, visit www.prolifedallas.org/sidewalk
Tags: abortion
Add Comment:
Would you like to be notified when a comment is added?