Events
The Hispanic Pastoral Ministry sponsors and supports educational and empowering events for the Spanish-speaking community in the Diocese of Dallas.

Bella vida
SPRING - ANNUAL
This speaker series invites national speakers to the Dallas area to discuss pro-life issues, faith and family.
---
pasos por la vida
OCT / NOV - ANNUAL
Hundreds take to the streets in a Eucharistic procession for LIFE and rally, including matachines dancers, testimonials, pro-life exhibits and food!
---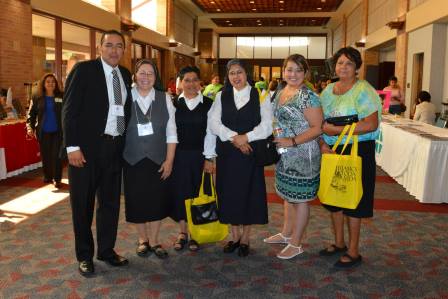 conferences & congress
The Hispanic Pastoral Ministry offers seminars and conferences to educate and motivate the community in regards to pro-life issues.
---

The ministry facilitates simultaneous translations in Spanish at CPLC conferences and events, including the Annual Bishop's Pro-Life Dinner, the annual Roe Memorial Mass, and Faithful Citizenship Conferences, as well as bilingual ministry trainings.
---
CONTACT US
| 972-267-LIFE (5433)