Thank you for declaring every life is a masterpiece!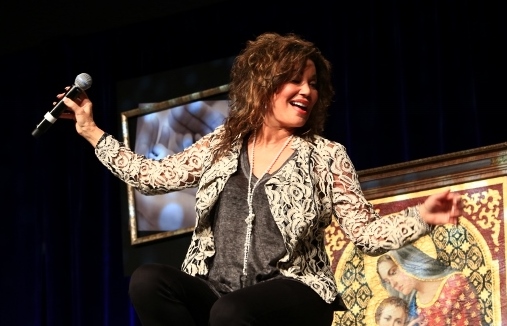 The 22nd Annual Bishop's Pro-Life Dinner: "Every Life is a Masterpiece" was a spectacular evening with nearly 2,000 in attendance. Thanks to all who helped make this a truly phenomenal event for LIFE!
Whether you attended, made a donation, bought a raffle ticket, volunteered, prayed -- or all of the above -- the board and staff of the CPLC are grateful to you, and the entire pro-life community of Dallas. Your commitment and generosity are critical to our efforts to save babies, support families, bring healing to the hurting, and educate and engage our community to respect and defend life from conception to natural death. We can't do it without you!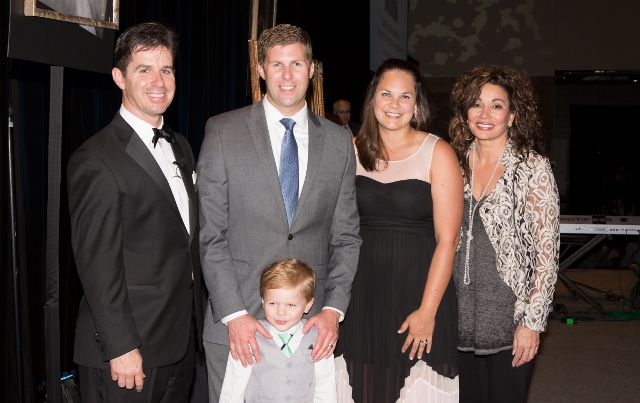 Congratulations to
The 2015 Father Edward Robinson, O.P., Pro-Life Persons of the Year: The Jonas and Tricia Roos Family
and
Raffle and Special Drawing Winners:
$15,000 Gift Card: Matt Munchrath
$5,000 Gift Card: Dan Stoffell
$1,000 Gift Card: Stewart Cedar
Gabriel Cross: Lisa Noyes
Gift of Life Glass Carving: McPheeters Family
We gratefully acknowledge all of those who made a significant contribution to the celebration:
Featured Performer: Award-winning singer Kathy Troccoli
Master of Ceremonies: Patrick Coffin, host of Catholic Answers Live
Host: Bishop Kevin Farrell – Special thank you to Bishop Farrell for his welcome video and to Bishop Doug Deshotel for hosting the evening in Bishop Farrell's stead
Honorary Chairs: Mike and Barbara Weller
Advancing the CPLC Mission Speaker: Shawn Carney, 40 Days for Life
2015 Honorary Chairs Mike and Barbara Weller
and sons Eric and Aidan with Bishop Deshotel,
Karen Garnett and emcee Patrick Coffin
Fr. Loyd Morris assists with exciting live auction!

and the Dinner planning team and volunteers:
Auction − Meg Finley, Chairman; Patty Sherrod
Audio / Visual − Bill Lenchner, Chairman; Edward Aguinaldo
Banquet Hall Décor − Rita Reis, Chairman; Angela Landrum, Lesa Brown
Database − Marie Wood, Chairman
Dinner Materials Printing − Ron Engler
Dinner Program − Karen Garnett, Ellen Rossini
Event Coordination & Planning − Tamara Baril, Chairman; Meg Finley, Ellen Rossini
Financial Processes − Mary Matasso, Chairman; Linda Solis
Guest Information − Margaret Rosenzweig, Michelle Easley, Alice Clauss
Hospitality − Youth Volunteers
Jewelry Grab Bag − Meg Finley
Parish Baskets − Laura O'Neal, Jackie Wilson, Co-Chairmen
Parking and Shuttles − Steve Godfredson, Chairman
Prayer Team − Susan Platt, Chairman
Program Book − Becky Visosky, Editor; Karen Garnett, Ellen Rossini
Program Book Advertising − Jessie Anne Nobles, Chairman; Gloria Sandoval
Promotions & Program Multi-Media − Becky Visosky, Chairman; Brigitte Graf, Milissa Kukla
Raffle − Dan Polcari, Alex Sabo, Co-Chairmen; Linda Solis
Reception & VIP Hospitality − Olivia Franklin, Lili Lopez, Helen McCleneghen, Ann Sears
Reception Music − The Druffner Family
Reservations − Margaret Rosenzweig, Chairman; Joe Marshall, Ellen Rossini, Marie Wood
Spanish Translation − Aurora Tinajero, Chairman; Tom Matasso
Special Collection − Sheree Havlik
Underwriting & Table Sales − Ellen Rossini, Chairman; David Carr, Linda Solis
Video − Becky Visosky, Director
Video Testimonials − Maria Fernanda Rodriguez with daughter Marifer; Cristina Mijares
Volunteer Coordinators − Jackie Crawford, Irma Gonzalez
Wine Pull − Apollo Nguyen, Chairman; Tina Nguyen, Paul Dorsey, John Fox, Dan Sherrod
Youth Volunteers − Jacquelyn Smith, Chairman; Michael Denoy, Betty Culling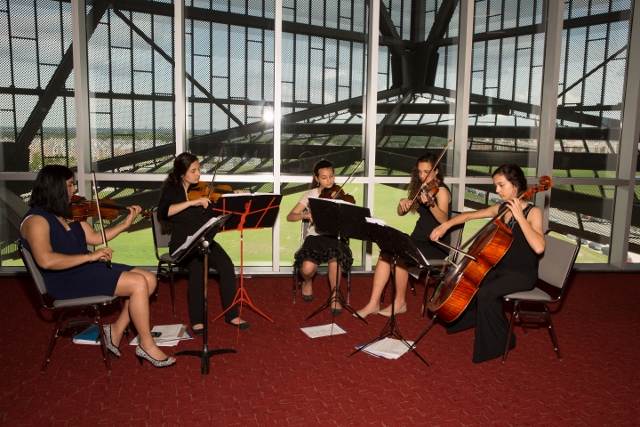 Special thanks to
Parish Basket Sponsors: All Saints, Mater Dei, Prince of Peace, Our Lady of Angels, St. Anthony – Wylie, St. Francis – Frisco, St. Joseph – Richardson, St. Mark the Evangelist, St. Michael the Archangel – McKinney, St. Monica, St. Patrick, St. Pius X, St. Rita, as well as all our other auction donors
and
Leland's Gold & Diamonds – "The 2015 Gabriel Cross"
Claire Wing – Gift of Life Mother and Child sand-glass carving
Jerry Cayce and Catherine Barras – Photography
Tricia Ryan – Jewelry Grab Bag
Showtech Productions – Audio / Visual
Serendipitous Films – CPLC Ministry Video
Murad Auctions – Auction Services
FigDesign – Graphic Design
Guadalupe Radio Network – Promotions
Texas Catholic – Advertising
Knights of Columbus Color Guard
Minuteman Press DFW – Printing
Recognition Express – Award
and all our Table Sponsors, Donors, Underwriters
Advertisers, Benefactors, Volunteers