events
Year-round events are available to youth throughout the Diocese of Dallas to help educate and empower a deep desire to be effective leaders within the pro-life movement. In addition to the major youth events below the Catholic Pro-Life Community holds events opened to the public year-round.
Youth for life rally & mass
JANUARY - ANNUAL
Each year North Texas March For Life draws thousands to downtown Dallas in a stand for LIFE. Before the march - teens and their families gather for a special youth rally and mass.
---
Texas rally for life
New for 2022
Let your voice be heard! Join Youth For Life at the Texas Rally for Life in Austin, Texas on January 21-23, 2022. Stand up and let it be known that Texans deserve better than abortion.
---
pro-life lobby days
MARCH - BIENNIAL
During the Texas Legislative Session, Youth For Life facilitates the participation of high school students in advocating for Catholic social issues at the state capitol in Austin.
---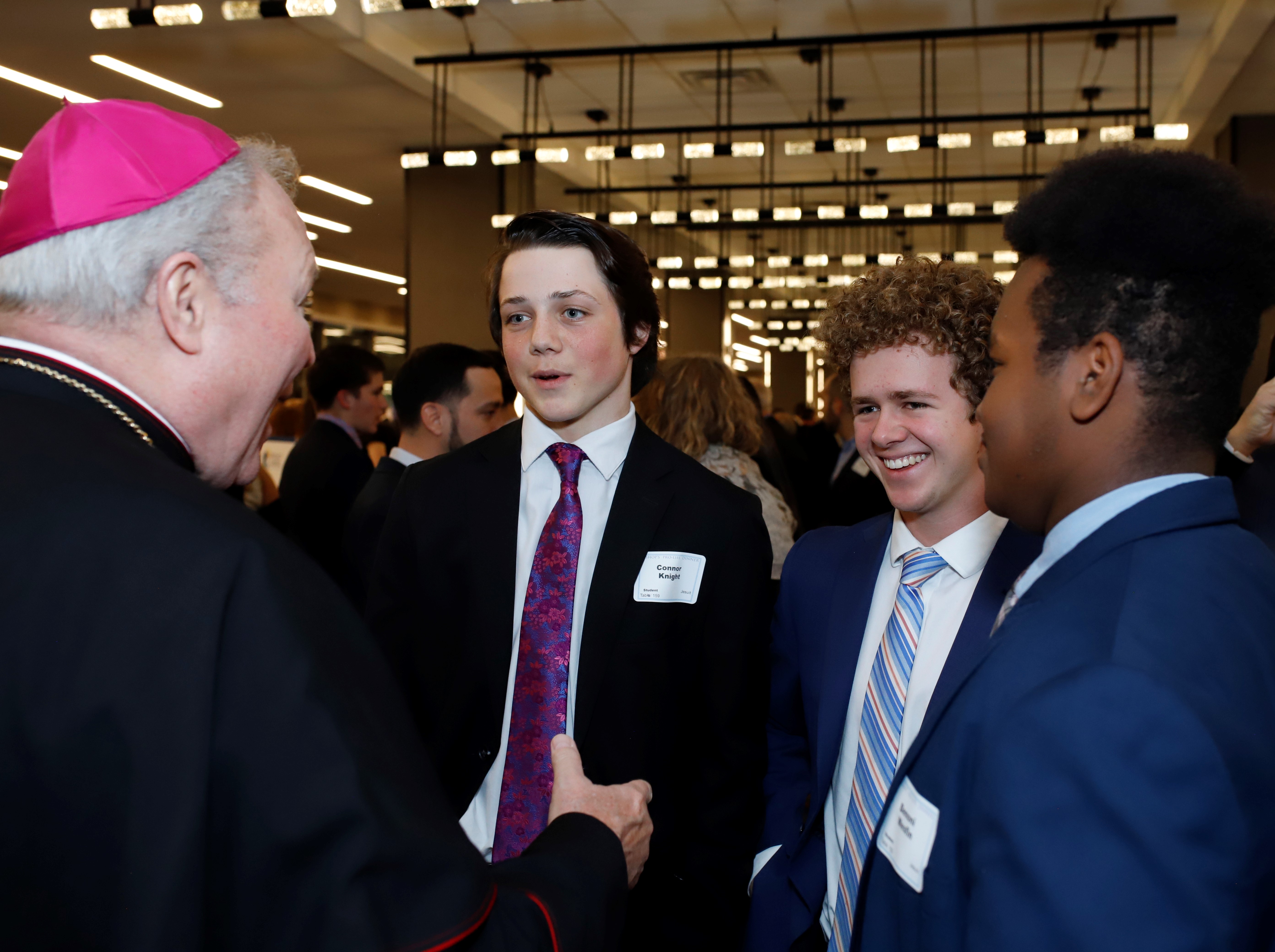 bishop's
Pro-Life

dinner - volunteer

MARCH / APRIL - ANNUAL
The Bishop's Pro-Life Dinner is an excellent opportunity for youth to earn service hours, meet local pro-life teens, and gain a greater respect for the dignity of life.
---
pro-life boot camp
JUNE & JULY - ANNUAL
Pro-Life Boot Camp offers teens total pro-life immersion, including opportunities for peaceful prayer and public witness, to hear powerful presentations and testimonies, and to participate in daily Mass and service projects.
---
leadership Conference

FALL SEMESTER - ANNUAL
Leadership conference empowers and trains teens to start (or strengthen existing) pro-life clubs at their schools and churches.
---
CONTACT US
| 972-267-LIFE (5433)