save lives where you live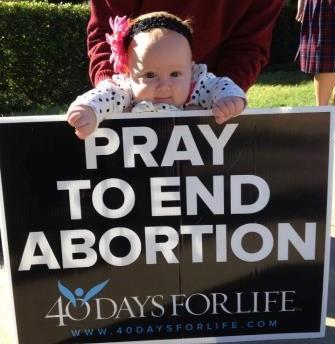 There is great urgency to unite and storm heaven now for our city to be freed from the grave evil of abortion. We invite all people of faith throughout Dallas to take part in the Fall 2020 - 40 Days for Life - Dallas Campaign and Prayer Vigil from September 23 – November 1.
40 Days for Life is the largest internationally coordinated pro-life mobilization in history, helping people in local communities end the injustice of abortion through prayer and fasting, community outreach, and peaceful vigil.
Dallas will once again participate in the Fall campaign at the following locations:
---
Before attending the vigil, please review the health notice here. (Haga clic aquí para leer el aviso de salud en español)
---
We invite persons of all faiths to join the thousands who have prayed, fasted, and spread the message of life in an effort to bring an end to abortion in our city and beyond.
For questions contact or call the Dallas Campaign Director Susan Platt at 214-392-7545. A list of adopted and available days is available here.
Volunteer with our Team: We need your help! Volunteers are needed to help coordinate our prayer volunteers, kickoff rally (Tuesday, September 25th), and victory celebration. Most volunteer opportunities can be done from your own home. Email 40days@prolifedallas.org for more information.