Just the guy we want to talk to
November 14, 2016
John*, whose wife was pregnant and inside the abortion facility, came over to the Sidewalk Counselors to tell them that they were making people uncomfortable. You see, there were lots of people in the waiting room, and they were bothered that the counselors were outside offering loving help as an alternative to abortion.
John is exactly the guy we want to talk to, the one who feels unsettled by people standing in prayer. He's already made his decision, and it's the right one… isn't it? This doubt, this tugging at his conscience makes us hope for him, for his wife and for his baby.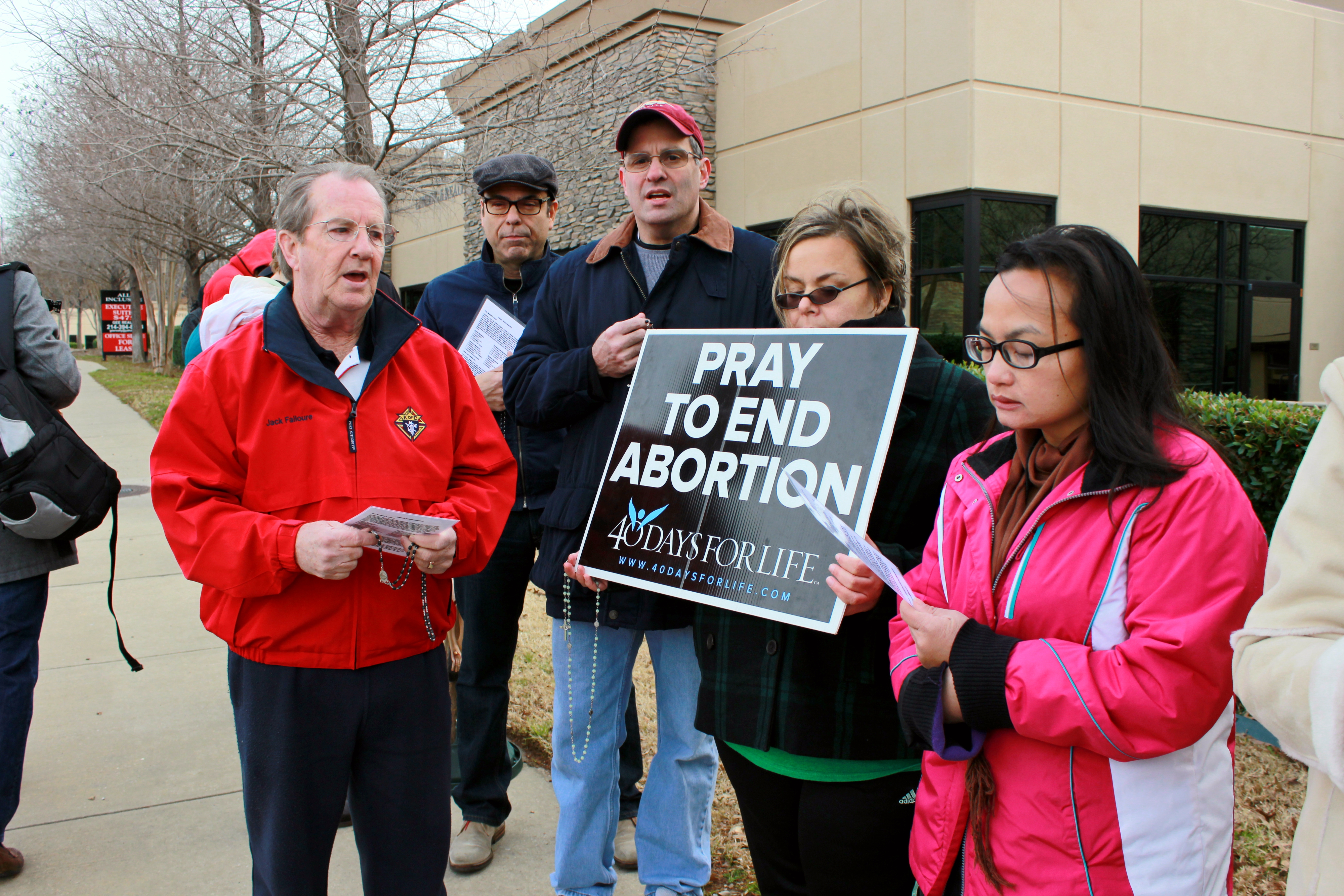 So while his wife was in getting her first consultation, John wanted to explain to us that he couldn't afford the $100,000 it takes to raise a child. The money was really worrying him. But when the counselors suggested that, just like buying a car or a house, he wouldn't have to lay out $100,000 in cash the moment the baby was born, he changed the subject.
He and his wife had been married for several years. They didn't want children. Besides, it would mess up her body inside to have a baby, wouldn't it? John had forgotten that women have been having babies for quite a while now, and it's the stopping of that process that is unnatural.
He shifted gears again"Well, if we placed the baby for adoption, the parents might be awful." One of the counselors shared how blessed she had been with the gift of two adopted sisters.
The counselors gave him literature and told him about the damage the abortion could do to both him and his wife. He thanked them for talking to him, and left much more "bothered" than when he came out. God willing, he will be bothered enough to become a great dad.
*Name changed to protect privacy
By Susan Platt, CPLC Sidewalk Counselor
---
To learn more about the Catholic Pro-Life Committee's frontline ministry, visit www.prolifedallas.org/sidewalk
Tags: abortion
Add Comment:
Would you like to be notified when a comment is added?